Sunday Morning Meditation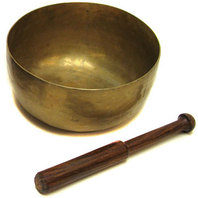 Please join us!
Schedule:
9:30 – 10:00
Short chant, followed by sitting meditation.
10:00 – 10:20
Walking meditation
10: 20 – 10:50
30 minutes of sitting meditation followed by a recitation of the Heart Sutra.
11:00 – 11:45
Tea and Discussion
—
CLICK HERE for More Information & Beginner's Guide

Location: Earth Connection
370 Neeb Road
Cincinnati, OH 45233
(across from the College of Mount St Joseph)
Click here for directions.
The Sunday gathering is quite simple. Everyone is welcome to join us. Instruction is available for those visiting for the first time and those new to meditation. Experienced meditators will find a quiet place to practice. Since there is no formal teacher, those who attend regularly are invited to lead the session and prepare for a discussion related to Insight Meditation. This discussion takes place during tea in a relaxed open atmosphere. Books and other materials are available in our small library. Donations to Earth Connection pay for the use of the space, but this is completely voluntary.
We hold quarterly board meetings after Sunday sittings. On those days there is no discussion. All are welcome to join our meeting though. The next dates for our meetings are:
April 15, 2018
July 22, 2018
October 14, 2018
January 20, 2019